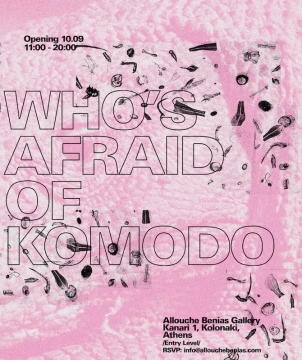 September 10, 2020
–
October 31, 2020
Nothing but a dull soft-drink
It's the dry season. A buffalo sleeps through the heat of the day in one of the last waterholes. Dragons lurk around the margins. The buffalo seems to view them as just an irritation, not a danger. A serious mistake. The dragon is wary, a jab or a kick could injure it fatally. its bites are just flesh wounds but other dragons are alert now. Like sharks they are excited by blood. The buffalo leaves with just a limp. The dragons appear to have failed. Yet they show a peculiar interest to the buffalo and follow it wherever it goes. As the days pass the buffalo's wounds don't heal. It starts to weaken. The dragon's hunting method begins to come clear. A brand- new discovery reveals that the dragon has venom, like a snake. The bite will eventually prove fatal but it's going to take several weeks. The dragons, however, can afford to wait for the meal of this size. But the process is a long, drawn out one. Three weeks later and the buffalo is very weak. The same night it will be dead. Ten big dragons strip the buffalo to the bone in just four hours.
Stories that excite, usually concern frightful accidents, mysterious criminals, severe passions, exotic places or strange and rare creatures. From early childhood books to cable TV documentaries, everyone has lost himself in such stories; and has surely chosen some to recount when in mood for talk or when simply awkward. We have all been present in occasions where the distance between the discussants, maybe gathered around the table of a common friend, is left behind for a moment, thanks to a bigger distance that they all might share with a serial killer or a flying squirrel, whose story rekindled the conversation that was somehow flabby after the necessary introductions. In the face of all their interest, these stories are often finished, though, and left behind by the coming of the sweet dish.
When asked how he can raise his children among these dangerous animals, a local fisherman, glibly responds that he is more afraid of them drowning in the waves while playing on the sandy beach.
Curated by: Eugenia Vereli, Kostas Efstathiou
Participating Artists: Eugenia Vereli, Zoi Gaitanidou, Phaidonas Gialis, Dimitris Gketsis, Hypercomf, Anastasia Douka, Petros Efstathiadis, Eleni Zervou, Filippos Telesto, Evi Kalogiropoulou, Irini Miga, Theo Michael, Margarita Bofiliou, Ilias Papailiakis, Valinia Svoronou, Thodoris Stamatogiannis, Nikos Tranos
Experience the exhibition in VR